Led by Istanbul Exporters' Association Turkey was well represented at CIFF, China International Furniture Fair As the most comprehensive furniture show of Asia Pacific CIFF was held in Shanghai, September 11 – 14, 2017. In its 20th anniversary the 40th CIFF came to an end at National Exhibition & Conference Center in Hongqiao of Shanghai, the largest show venue in the world. As the premiere event of the furniture sector covering all segments and gathering and connecting the entire industry CIFF became once again the meeting point for major domestic and international brands operating in the sector. The four-day event hosted 2,000 exhibitors from all over the world and welcomed 91,623 professional visitors from around 200 countries and regions representing 8.18% increase over last year and hitting a record high.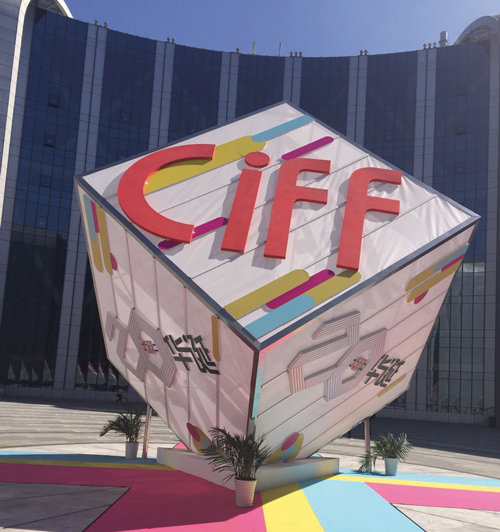 The 40th CIFF Shanghai presented a fantastic feast for the furniture and home furnishings industry. At its 40th edition CIFF featured the theme of "Better Life, Better Work". Using the entire space of National Exhibition & Convention Centre in Hongqiao, Shanghai, which covers400,000 sqm. The four-day exhibition hosted over 2000 brands from the upstream and downstream industry from various sectors including home furniture, homedecor, hometextile, outdoor furniture, office furniture, commercial furniture, hotel furniture, furniture machinery and raw materials. Distinctive while complementary, different sectors in CIFF form a synergy to interpret the latest trends and provide eye-catching exhibits and designs. For some years Istanbul Exporters' Association organizes Turkish national participation in this important show. The show was impressive from all points. The organization of visitor flow, the location and classification of exhibitors and the visuality of the show were all professional and easy to find and visit. The promotion of the show had been made very properly thru all media, print and digital, indoor and outdoor, the show attracted professionals from all around the world and the world media related to home décor and furnishing industries.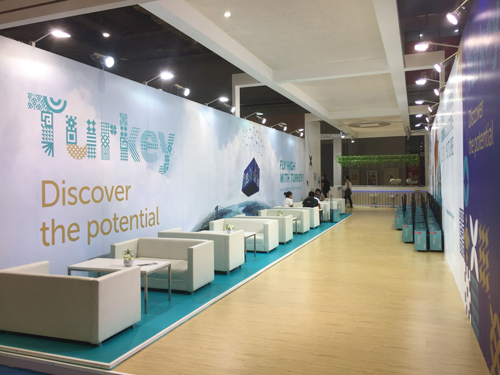 CIFF is always a gathering of industry brands. There was no exception in the 40th CIFF (Shanghai). The Office Show brought together the office furniture brands including Sunon, Victory, Huasheng, Maratti, Jingtai, Yuanqi, Merryfair, Kuoching, UE, Bosen, New century, Hongji, Dechang, Ruihua and Hangzhou Zhongtai. As China advocates consumption upgrade and the real economy grows steadily, local design is well-received by the market. Many office furniture enterprises representing Chinese design made meticulous presentation to the industry a fantastic feast of office furniture and environment with ingeniously designed booths, a great variety of new products, new ideas and application of intelligent products and space. CIFF-Modern Home Furniture was set on the first floor of the venue to greatly enhance the integrity of thethemes. The audiences could easily find the premium home furniture and experience the industry trendsregardless of walking clockwise orcounterclockwise without crossing the floor. Many exhibitors said that their booths were extremely crowded with 4-5 thousand visitors per day and they had very fruitful contacts.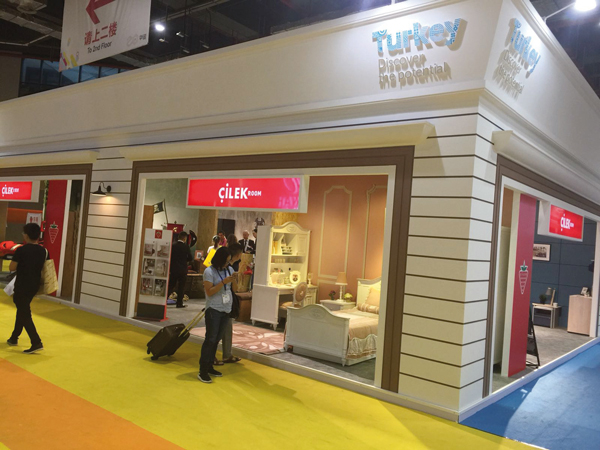 The forthcoming 41st edition of CIFF will be held in Guangzhou, 28-31March 2018. Founded in 1998, China International Furniture Fair, famous as CIFF, takes place semi-annually in Guangzhou in March and Shanghai in September. With the successful experience of past 40 editions, CIFF has been well accepted by the entire industry around the world. #CIFF, #BetterLife, #BetterWork