Creative hotspot: key players and newcomers present their designs .
Heimtextil once again presents itself as the most important platform for textile design: in the "Design live" area in hall 4.2, renowned design studios and talented young designers will showcase their creative designs for house and home textiles from 10-13 January 2017. With record participation levels of around 230 exhibitors from 28 countries, visitors will find the world's largest range of textile design on offer here. The high-quality designs by the studios are shaped by various influences and styles and together produce variety of the kind that can only be seen in one place at Heimtextil. Companies can find fresh designs for their new collections here and also make new contacts with the creative minds in the industry. The up-and-coming generation of designers also has its own platform in hall 4.2 where young talented designers from European higher education institutions will present projects related to the "Young Creations Award: Upcycling" and "Heimtextil CAMPUS". Good designs are what really make a collection attractive', says Sabine Scharrer, Manager of Heimtextil: "They are the first thing a customer sees. We're proud of the continued growth in exhibitors and the international variety amongst the textile designers presenting here." The top players who will be presenting their designs for house and home textiles at "Design live" include Art Cottage Ltd (United Kingdom), Alvisi e Alvisi di Fulvio Alvisi (Italy), Atelier Mineeda Co Ltd (Japan), Björkforth AB (Sweden), Blom Liin Maria (Finland), CJHM Verbeek (Netherlands), Diane Harrison (United Kingdom), Kosak Wolfgang (Austria) and many more.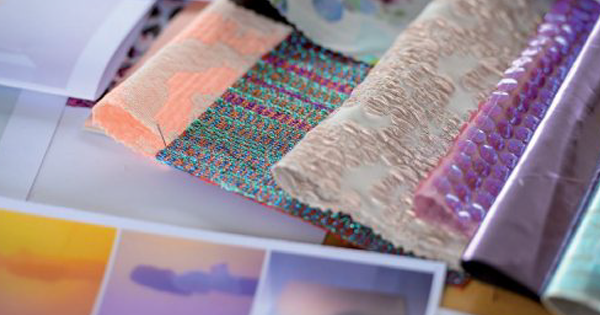 Newcomers and tomorrow's talent
The studios exhibiting in the design area also include participants in the Heimtextil development program "new & next", that is, aimed in particular at promising start-ups. The creative newcomers' companies have only been in existence for a maximum of five years and will be presenting at Heimtextil for the first time. Those attending include Connie Luisa's Home (Taiwan), Format Raisin (France), Lösbrock Design (Germany), Marjoleinodink (Switzerland), Martina Teepe Design Berlin (Germany), Naghsh Negaran Pendar (Iran), NuPrimary LLC (USA), SC Touch (Austria), Shinrindo LLC (Japan), Studio RIIS (Denmark) und The Pattern Boutique (United Kingdom).
Young Creations Award: Upcycling
Right next to the "Design live" area, participants in the "Young Creations Award: Upcycling" will be presenting their innovative textile projects made from recycled materials. This competition will take place for the fifth time during this year's Heimtextil and is aimed at students and graduates of European higher education institutions in the fields of interior design and design, as well as young masters and master students of interior decoration. The projects show how high-quality objects can be developed for interiors out of waste materials. An expert jury will decide the winner of the competition for young talent. Selected projects and the award winners will be exhibited at Heimtextil in hall 4.2 at stand C 92.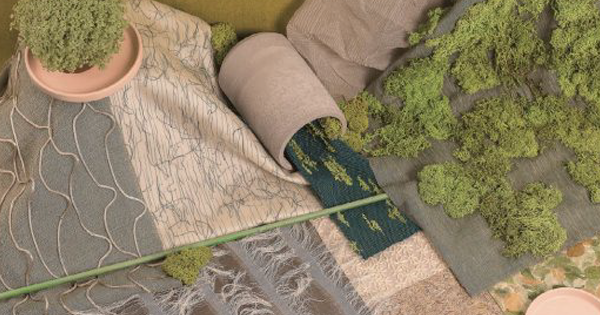 Mobility in focus at "Heimtextil CAMPUS"
Mobility is increasingly becoming a part of everyday life – a development that presents challenges to designers. In the young designers area "Heimtextil CAMPUS" at stand J60 in hall 4.2, students from European higher education institutions will focus on issues relating to the motto "Mobile Home". In line with this central theme, the participating higher education institutions will present their designs, whether in the form of research into shape and functionality, materials research or an artistic installation. In cooperation with bestofdesign.org,"Heimtextil CAMPUS" gives up-and-coming talent the opportunity to make inroads into their chosen career: here, they can make contacts with textile companies and get to grips with current trends.
#Heimtextil #platform #design #textiledesign #mostimportantplatform #importantplatform