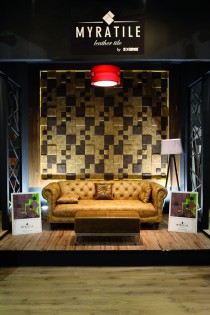 Mainly known as imitation leather producer, Depar serves to the needs of businesses with wide range of products. Export manager, Adnan Yenipazarli informed about his company and products. 
On the brief history of the firm
Established in 1981 Depar company has been producing polyurethane and polyvinylchloride coatings, coagulate and flocked products used as either input or accessories by the footwear, bag, dressing, upholstery and automotive companies.
On products and production capacities
We have several product categories in our product line, each aiming a specific sector, including Fiera for footwear, bag and other accessory industry, Atlas for bookbinding, and other packaging needs, Lea, for home decoration needs, Pro, is for contract, automotive and technical industries and D'lux, for home decoration and draperies, Confex produces PU coatings and accessories for apparel industry. Our annual loading capacity is about 20 million meters. We headquartered in Avcilar, Istanbul in our factory of 40 thousand sqm. also having test and control laboratories.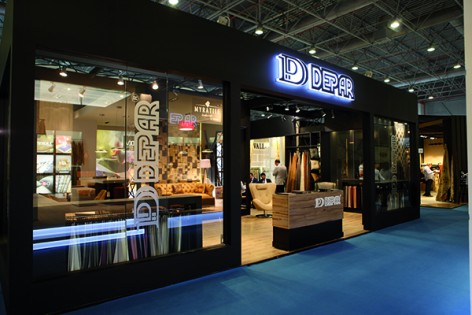 On export markets and customer satisfaction?
We actively export our products to England, Europe, Middle East, Africa, China and lately the USA. Our aim is to expand our customer portfolio and increase our sales in the markets.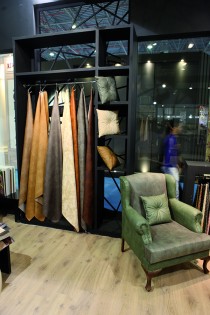 On their customer service policy and promotional activities
Our aim is to maximize customer satisfaction at every stage of our business operations by developing and offering new and quality products that are made with modern equipment. To this end, we regularly visit the events held in Europe, namely Mood in Belgium, Paperworld in Frankfurt, Interzum in Cologne and in other countries. They are important tools for promotion.
On targets for the new year
Under the present circumstances we have been living in the last couple of years in domestic and international markets, having higher sales targets have become more important. We hope and target for more. This year, we introduced Myratile, a new wall covering material made of imitated leather in Evteks and Hometex fairs.
#Depar #coating #coagulating #flock #products #industries #businesses #Export #accessories #Hometex #Evteks #fairs #Myratile