Better House is a Bosnian passion for home textiles and home fashion. It has very elegant products for those who care for lovely homes. We have recently conducted an exclusive interview with the manager of the company about their success story. Full text of the interview follows: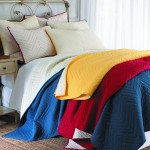 Will you brief us about your company?
Better House was established in Bugojno city in Travnik Canton, Bosnia Herzogovina with an aim to be a producer of textile products in 2015. And started to produce in its factory of 3,000 sqm on a 5 thousand sqm land by employing more than 50 people.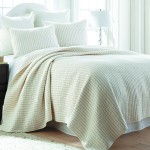 On product categories and production capacity
We basically have quilted cotton bed covers and embroidered bed covers in our product portfolio, which is expanding continuously. We also have sleep and linen sets in our product line. We are able to produce 200 thousand bed covers annually and it will be more in the future.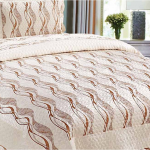 On the production facility
We have ten units of 60-needle quilt machine, 30 units of electronic stitching machinery, cloth cutting platforms, spaces for storage, packaging and shipping area in our factory.
There are other facilities for the workers and staff such as dressing and dining rooms, etc.
On export markets and targeted countries
Presently we sold our products to the customers in Turkey and some Arab countries. In the future we aim to enter European and Russian markets.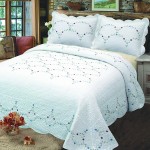 On customer satisfaction policy of the company
Its basis is to be "customer oriented". In line with demands and expectations of our customers we improve our processes continuously and aim to establish long-term relationships with our customers. We also keen on responding their needs and expectations fast and completely. We emphasize on keeping up to date about developments in our industry and keep product quality high. By working hard and planned we maintain the continuity of quality management system in the company.
On the targets for 2016
Our aim for the year 2016 is to increase our capacity and quality by investing in R&D activities. We targeted 30% growth in 2016.
On additional comments
In parallel with the growing purchasing power of the people, demand for home textile products is also growing fast. Those who produce attractive products that aim to get their preferences will be successful in the market.