New wallcovering Marbled Cork pairs pastel pigments with cork, metallic foil
New York City — The Innovations Design Studio looked to nature and geology for their October wallcoverings collection. The nine new patterns explore trend-setting textures and colors, from terraqueous pastels to the deepest ruby red, in a wide variety of textures like Marbled Cork, raffia Turbidite and vinyl Lucerne.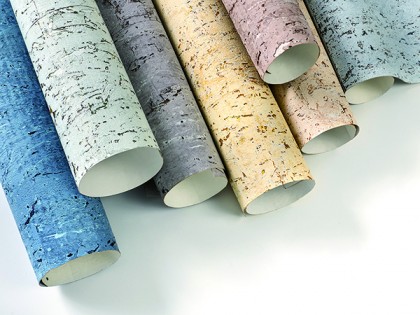 New for fall, Marbled Cork layers materials—and colors—in an innovative way. The 36-inch cork wallcovering undergoes a traditional gravure printing process, but with an innovative roller instead of an engraved cylinder. Pigments flow across the surface of the cork (and peeks of its metallic foil substrate) in a matte, marbled pattern. Available in 10 colorways, Marbled Cork introduces a palette of pastels, baby blue, pale, pale pink, apricot and yellow, that explore the soft and sophisticated side of cork.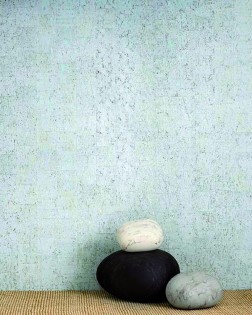 #Nature #Innovations #Design_Studio #Studio #textures #color #palette #Marbled #Turbidite #Lucerne