Brooklyn Bedding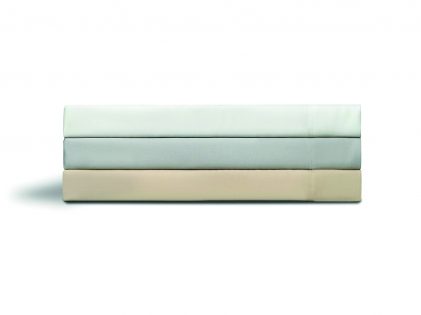 announced the introduction of a new luxury bedding collection to its online shopping experience and stores. Deep Pocket Bamboo Cotton Sheets by Brooklyn Bedding are available in a deep pocket style—designed to accommodate higher profile mattresses, up to 17 inches. Each sheet set owes its supreme softness and sheen to the gentle hand of bamboo. The inherent thermal regulating properties of rayon fibers, derived from bamboo, also help maintain ideal body temperature throughout the night. Cotton's exceptional breathability, coupled with superior moisture-wicking properties, contribute to optimal cooling comfort.
"We view the sleep experience holistically," said John Merwin, Owner and Chief Executive Officer of Brooklyn Bedding. "The quality and attention to detail found in our sleep accessories is a reflection of over 25 years of experience in customizing sleep solutions. Our latest introduction of sheets, derived from natural materials, is designed for not only superior comfort but also high-end functionality: with the increase in demand for our high-profile luxury mattresses—handcrafted hybrids in particular—came a need for deep pocket sheets that can accommodate upscale beds."
Brooklyn Bedding sleep accessories incorporate tiered pricing, ranging from high-value bedding essentials to luxury sleep products like the Deep Pocket Bamboo Cotton Sheets. Brooklyn Bedding will continue to offer its easy care Brushed Microfiber Sheets as a high-value option, along with pillows, mattress protectors, weighted blankets and more.
The Deep Pocket Bamboo Cotton Sheets by Brooklyn Bedding are currently offered in a soft palette in three shades, designed for neutrality when mixing and matching bedroom accessories: white, khaki and silver.