Peaceful wave sounds, sails, chirping seagulls… Making a difference with its innovative and quality designs, Cotton Box brings the touches of the new season to the bedrooms. With its Marin series, which is included in the 2020 Spring & Summer Collection, the brand that makes the summer soul feel at the deepest, helps to start the day fresh. Cotton Box offers comfortable sleep with its special designs for all seasons.
The designs, which include figures such as seashells and starfish, which represent text, add spaciousness to the bedrooms. Duvet cover sets bring the energy of summer into bedrooms, making sleep more enjoyable. Combining blue, white and pink colors with beautiful patterns, Lara Pink and Yacht Blue designs bring warm and romantic winds to homes in summer.
Sleeps with wellness
Cotton Box, which gains the trust of consumers with the use of natural raw materials, protects the health of its users with its quality and natural content designs. The brand, which produces at European standards in all printing and dyeing stages, balances body temperature thanks to its breathable cotton-like surface with high air permeability. Thus, Cotton Box, which prevents the occurrence of allergies by preventing sweating during sleep, offers comfortable sleep in hot summer evenings.
Cotton Box offers secure shopping with its online service
Cotton Box, the innovative and original brand of home textile, offers safe shopping from home without going outside. The brand, which provides service with its wide product groups such as bed linen, bedspreads, pique, blanket and bathroom textile, meets the needs of consumers in the most reliable and high quality way. In this process, Cotton Box, which offers its most elegant products for sale at the most attractive prices, continues to gain users' appreciation.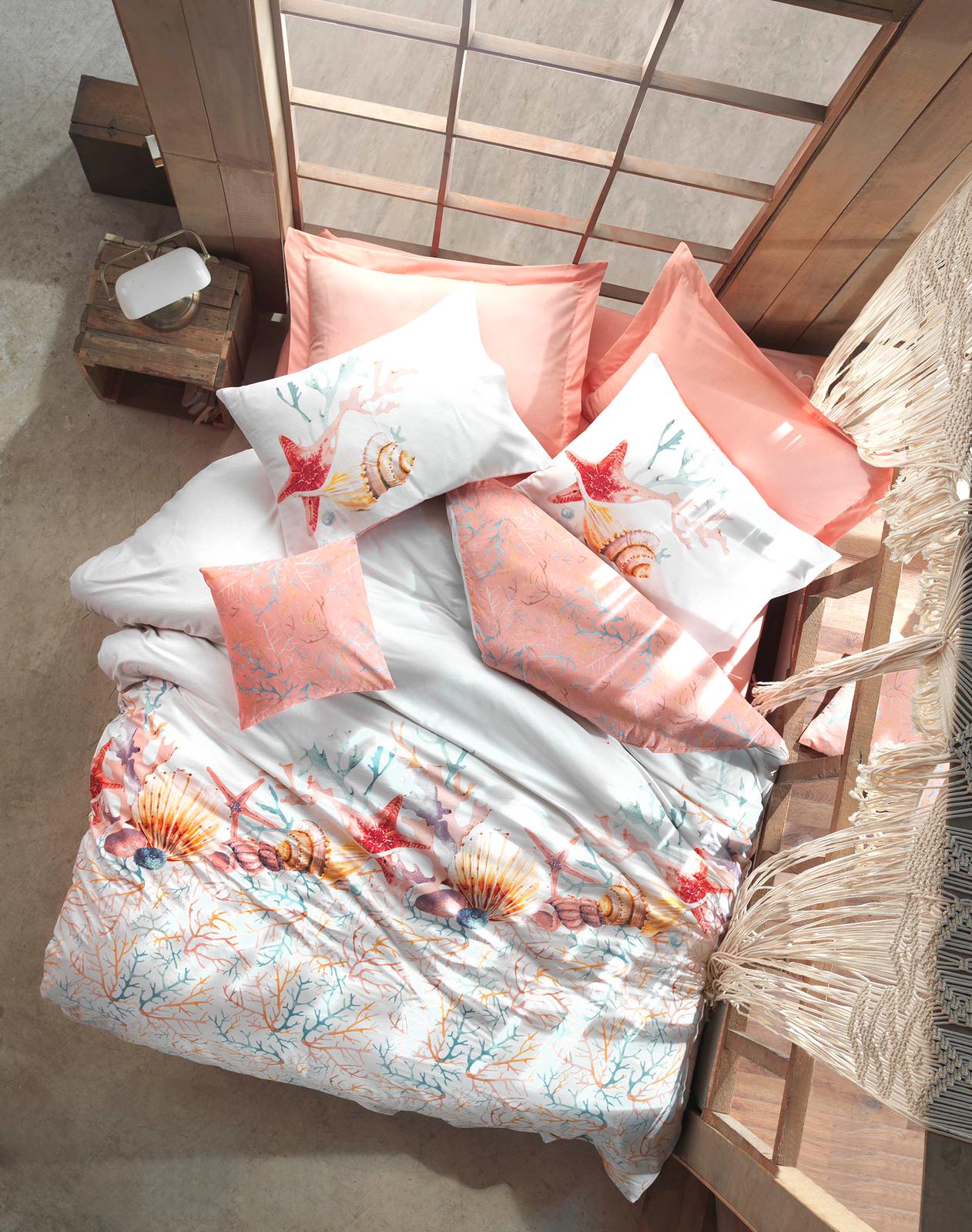 Cotton Box yeni koleksiyonunda yazın sıcak ve aktif atmosferini yansıtıyor
Huzur veren dalga sesleri, yelkenler, cıvıl cıvıl martılar… Yenilikçi ve kaliteli tasarımlarıyla fark yaratan Cotton Box, yeni mevsimin dokunuşlarını yatak odalarına taşıyor. 2020 İlkbahar & Yaz Koleksiyonu'nda yer verdiği Marin serisi ile yazın ruhunu en derinlerde hissettiren marka, güne taptaze başlamaya yardımcı oluyor. Her mevsime özel tasarımlarıyla konforlu uyku sunan Cotton Box, yazın sıcak ve hareketli atmosferini evlere yansıtıyor.
Yazı temsil eden deniz kabukları ve deniz yıldızı gibi figürlerin yer aldığı tasarımlar, yatak odalarına ferahlık katıyor. Yaz mevsiminin enerjisini yatak odalarına getiren nevresim takımları, uykuyu daha keyifli hale getiriyor. Mavi, beyaz ve pembe renklerini birbirinden güzel desenlerle buluşturan Lara Pembe ve Yacht Mavi tasarımlar, yazın ılık ve romantik rüzgârını evlere taşıyor.
Sağlık dolu uykular
Doğal ham madde kullanımı ile tüketicilerin güvenini kazanan Cotton Box, kaliteli ve doğal içerikli tasarımlarıyla kullanıcılarının sağlığı koruyor. Tüm baskı ve boya aşamalarında Avrupa standartlarında üretim gerçekleştiren marka, hava geçirgenliği yüksek ve nefes alan pamuksu yüzeyi sayesinde vücut ısısını dengeliyor. Böylelikle uyku esnasında terlemenin önüne geçerek alerji oluşumunu engelleyen Cotton Box, sıcak yaz akşamlarında konforlu uyku sunuyor.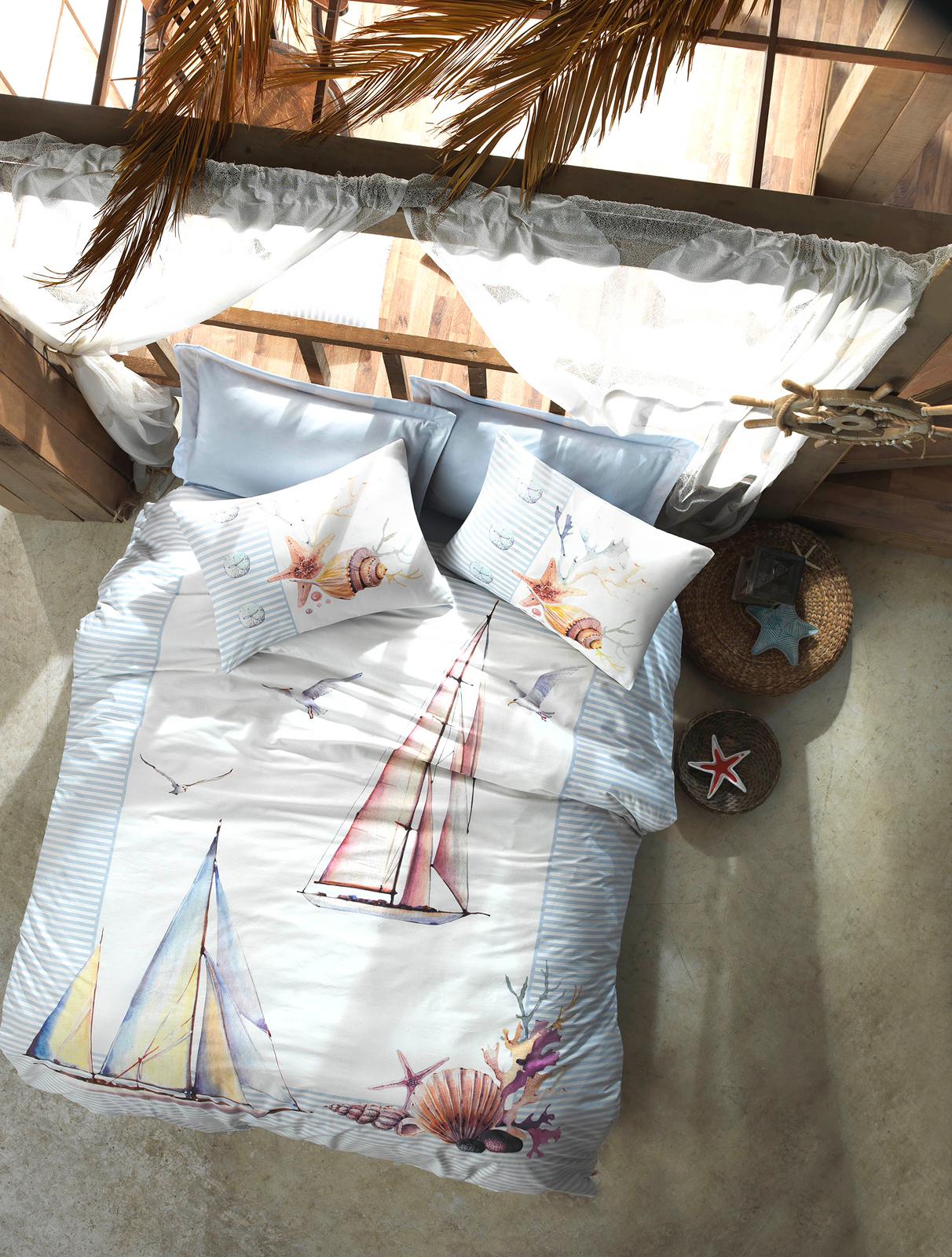 Cotton Box online hizmetiyle güvenli alışveriş sunuyor
Ev tekstilinin yenilikçi ve özgün markası Cotton Box, dışarıya çıkmadan evden güvenli alışveriş imkanı sunuyor. Nevresim takımı, yatak örtüsü, pike, battaniye ve banyo tekstili gibi geniş ürün gruplarıyla www.cottonbox.com.tr web sitesinden hizmet veren marka, tüketicilerin ihtiyacını en güvenilir ve kaliteli şekilde karşılıyor.