Egem Textile has a strong and honorable position in the home textiles business. It has been manufacturing and exporting high quality towels and bathrobes where it has a respectful story. We asked details of this fame to Ibrahim Uzunoglu, chairman of the board of Egem.
Would you tell us about brief history of your firm?
Egem Textile was established in 1996 to produce home textiles. With its innovative and solution centered service strategy, the company offers fast and dependable supply services with its innovative and trendy designs and nature friendly products. Organic home textile products developed in 2012 are sold to 20 countries under Ecocotton brand.
What are your major product groups?
We have several products in our home textiles group including buckled, velvet, jacquard, armoured, dyed, embroidered and printed fabrics, towels, bathrobes, bed linens, and kids' products.
Would you inform us about your production capacity?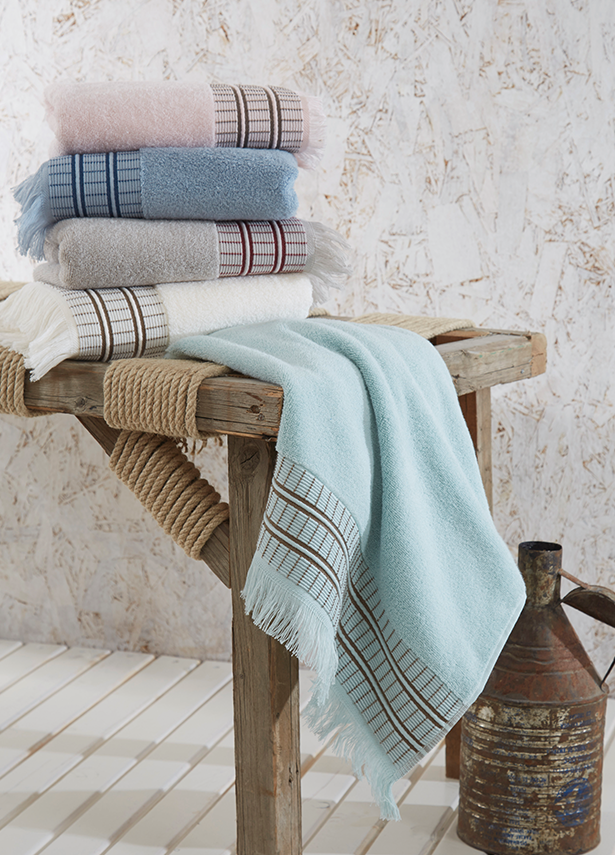 Our facility is able to produce annually 3 million towels, 150 thousand bathrobes, and 80 thousand pieces of bed lines.
May we get some info about your export and target markets?
We have been exporting to European markets since 2001. However, we have extended our target markets into other regions of the world including America, Canada, China, Australia and we began to earn more dollars.
What about your customer satisfaction policy?
For us customers are the most important building block of our factory. We have been serving to all our customers equally either they may be small or big. We saw our customers as one of us. We keep serving to them with our supportive, sustainable, transparent and shareable policy of customer service understanding.
Do you participate in international fairs? Will you give us your opinion about the importance of the fair for your industry?
Fairs are important for our industry. Being aware of this fact we have been participating almost all of the major fairs held in the world for 15 years since 2003, and keep watching to the latest trends in the markets. Heimtextil, Evteks, Hometeks, Canton, and Index are some of these fairs. We have been going to the fairs with new collections and offer them to both our customers and to the new prospects.
What are your targets for the year 2018?
We used the happening of unusual developments in the country and in the world and we are always ready to think positively as the exporters and by entering brand new markets in 2108 we want to contribute to our country with every thing we have. We are so sure that, when we maintain our stability in the economy and in our businesses, we the exporters will keep producing and earning more. We are sure…
#EgemTextile, #naturalhome, # textile, #IbrahimUzunoglu