HOMETEX-Home Textile and Accessories Fair, which is among the world's largest fairs in home textiles, is opening its doors for the 26th time after the break due to the pandemic. HOMETEX, organized by the umbrella organization of the sector, Turkish Home Textile Industrialists' and Businessmen's Association (TETSİAD) and KFA Fair Organization that is participation of Bursa Chamber of Commerce and Industry (BTSO), will host industry professionals at the Istanbul Expo Center on May 17-21.
The most important actors of the home textile sector in the world will come together at the HOMETEX Home Textile and Accessories Fair, which will be held at Istanbul Expo Center between 17 and 21 May. HOMETEX, which will be held for the 26th time this year by TETSIAD and KFA Fair Organization, will be the first and largest fair organization in the home textile sector after the pandemic. With the participation of more than 600 national and international companies, the fair that will take place in 11 halls on an area of 160 thousand square meters, is getting ready to bring together qualified purchasing committees from all over the world with representatives of the Turkish home textile sector. A press conference was held in Istanbul with the strong participation of sector representatives for the presentation of HOMETEX Fair. Brief notes from the organizers follow:
 "HOME TEXTILE SECTOR EXPORTS TO MORE THAN 190 COUNTRIES"
İbrahim Burkay, Chairman of the Board of BTSO, said that the Turkish home textile sector, having an annual export capacity of 3.2 billion dollars to more than 190 countries, is among the strong sectors that provide significant added value to the national income with an export value of over 8 dollars per kilogram. Chairman Burkay, mentioned that the textile sector, which was seen as a cheap employment warehouse in the past, has risen to a strategic position with its qualified production, qualified workforce and high export potential, said "Our fair, followed closely by the world home textile sector, has an important role for our country to be one of the centers that is leading the world textile trade followed and sampled today with its own designs and creations."
 "FOREIGN TRADE VOLUME OF THE SECTOR WILL INCREASE"
BTSO Chairman Burkay stated that KFA Fair Organization, they established in 2013 in line with their export-oriented national development targets, assumed a locomotive role in reaching a record level of exports and the number of exporting companies in Bursa with the domestic and international fair organizations it organized in the past 9 years.
İbrahim Burkay said "It is also a source of happiness for us that our company, KFA Fair Organization, having the privilege of organizing a national participation organization, has become organization that will hold one of the world's largest fair organizations such as HOMETEX. We have designed our fair, we will open its doors on May 17, with a very rich concept, from new products offered to world markets to fashion conversations, from trend areas to sector meetings. We aim to improve the foreign trade volume of our sector with our foreign buyer committee organizations that we support with UR-GE projects within the scope of HOMETEX and the B2B events we will organize. We will host qualified buyers from a wide geography of the world, from Europe to Asia, from the USA to North Africa and the Arab geography, at our Istanbul Expo Center."
 "THE SURROUNDING HOTELS ARE 100 PERCENT FULL DUE TO FAIRS"
TETSIAD President Hasan Hüseyin Bayram stated that there is a great demand from the country and abroad, for HOMETEX, which is one of the largest home textile fairs in the world, and that the occupancy rate of the hotels around the fair reached 100 percent on the dates of the organization. TETSIAD President Bayram stated that they succeeded in transforming the fair, which started in store windows in Sultanhamam, the heart of the sector, and was held for the first time in a 600 square meter area in a hotel hall in 1992, into a world brand and said "The fair, which we will organize with the motto of 'Stronger and More Participating HOMETEX', will be an event where crises are turned into opportunities. We expect 150 – 200 thousand visitors to the fair with the purchasing committee of thousands of brands from hundreds of countries from Europe to the Middle East, from Central Asia to the Turkic Republics, from North Africa to the USA. At the fair, professional purchasing committees will have the opportunity to see the world's newest collections, environmentally friendly products produced with the latest technology, and new colors, trends and designs.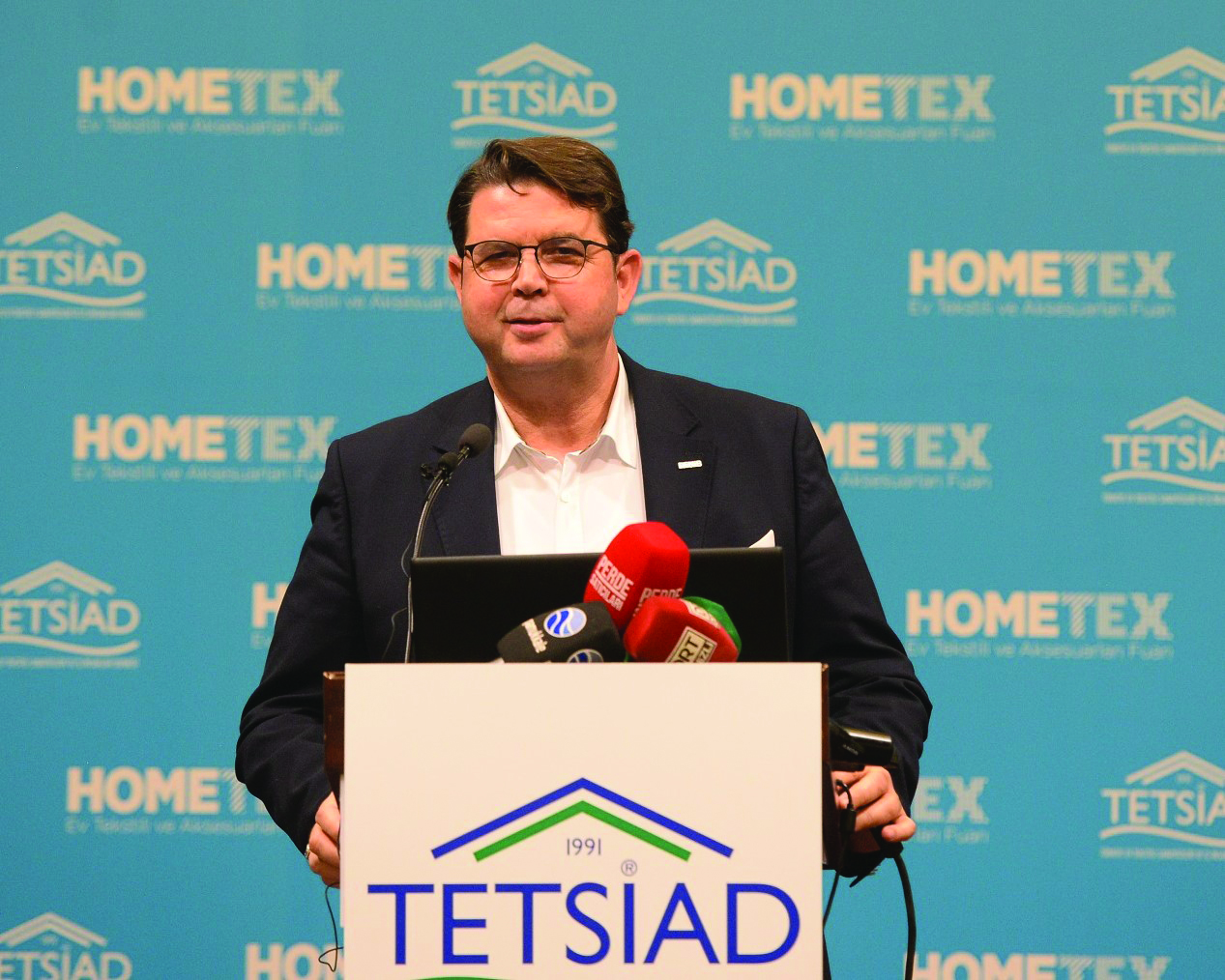 Bayram added that they aim for HOMETEX to contribute 25-30 percent to Turkish home textile exports.
 "WE STARTED INCLUSIVE EXHIBITION TERM AT IFM"
Şekib Avdagiç, Chairman of the Board of the Istanbul Chamber of Commerce (ITO), stated that they transformed IDTM into a platform that will improve the sectors and started the inclusive fair term nearly 40 years after its establishment and said "Every sector will have a fair. But this will be such a fair that it will cover the entire sector. This 'inclusive fair', which is the pride of the sector, will then increase the global competitiveness, global cooperation and global markets of our sectors. It will make the sector, it represents, one of the leading teams in the world league. HOMETEX is one of the fairs where our 'inclusive fair organization' policy becomes concrete. I believe that we will soon see the economic results of this approach. The biggest textile meeting of Europe, Middle East, Asia and Africa takes place at HOMETEX Fair, connecting three continents. I believe that this fair will be the biggest home textile fair in Europe, leaving the previous fairs behind. Again, I believe that the world home textile industry will stand out as both a strong and a reference event.
"HOMETEX WILL TAKE THE DYNAMICS OF THE INDUSTRY IN A NEW DIRECTION."
Speaking on her part, Pınar Taşdelen Engin, president of Uludag Textile Exporters' Association (UTIB) said, "All sectors have been negatively affected by the COVID-19 pandemic. After 2 years break, we are so excited that we'll be holding the biggest home textile sector meeting HOMETEX in a whole new energy. The home textile sector is coming together again in the same time and place in Istanbul on 17-21 May. We'll have procurement committees arranged by our organisation UTIB within the scope of the International Competitiveness Development (UR-GE) Project, seminars that will feature many local and foreign speakers, and different "Inspiration Zones". These will take the dynamics of the industry in a new direction."
 "A GREAT USE OF RESOURCES AT HOMETEX"
Erdal Bahçıvan, Chairman of the Board of Directors of the Istanbul Chamber of Industry (ISO), drew attention to the fact that they, at every opportunity, underlined that Turkey does not have a resource problem and said "Turkey does not have a resource problem; it has a problem of not using the resource properly. In HOMETEX, there is a great use of resources that unites all sectoral organizations with the same vision and purpose. The fair, where we will host guests from all over the world, is of great importance for the Turkish textile sector.
"HOMETEX IS ONE OF THE MOST STRONGEST FAIRS"
Istanbul Ready-to-Wear and Apparel Exporters' Association (İHKİB) President Mustafa Gültepe said that HOMETEX, which has been held for a quarter of a century, is one of the strongest and oldest fairs in Turkey. Gültepe said, "Textile ready-to-wear is among the strongest areas of Turkey. When we look at the international markets, we see that we are a brand in the home textile sector. Our aim is to increase the share we will get from the world by growing this brand even more. If you want to be a brand, such fairs must continue. We aim to continue the good work together."
"THEY WILL FILL A BIG GAP"
Ahmet Öksüz, Chairman of the Board of Istanbul Textile and Raw Materials Exporters' Association (İTHİB), said that they showed a very good example of cooperation for HOMETEX together with exporter unions, chambers of commerce and industry. Öksüz, stating that the Turkish textile and ready-made clothing industries are the biggest exporters with 30 billion dollars, said "This big sector needs big organizations and fairs at the same rate. In this respect, HOMETEX will fill a big gap. The home textile fair is on its way to becoming a very important fair with visitors not only from Turkey but also from all regions. We will continue to add strength to the sector with our fair to be held on May 17-21."
"I INVITE OUR INDUSTRY TO HOMETEX FAIR"
Denizli Exporters' Association (DENİB) President Hüseyin Memişoğlu said that more than 70 companies from Denizli will participate in the HOMETEX Fair, which will be held in May. Memişoğlu emphasizing the great importance of this fair held in Istanbul in terms of branded exports, said "'Branded exports' is an important issue, we care about, as it increases the added value in exports and enables the products to be sold with higher prices. It contributes to exports as we are able to express ourselves and find our customers through fairs. I invite all our companies to participate in the fair."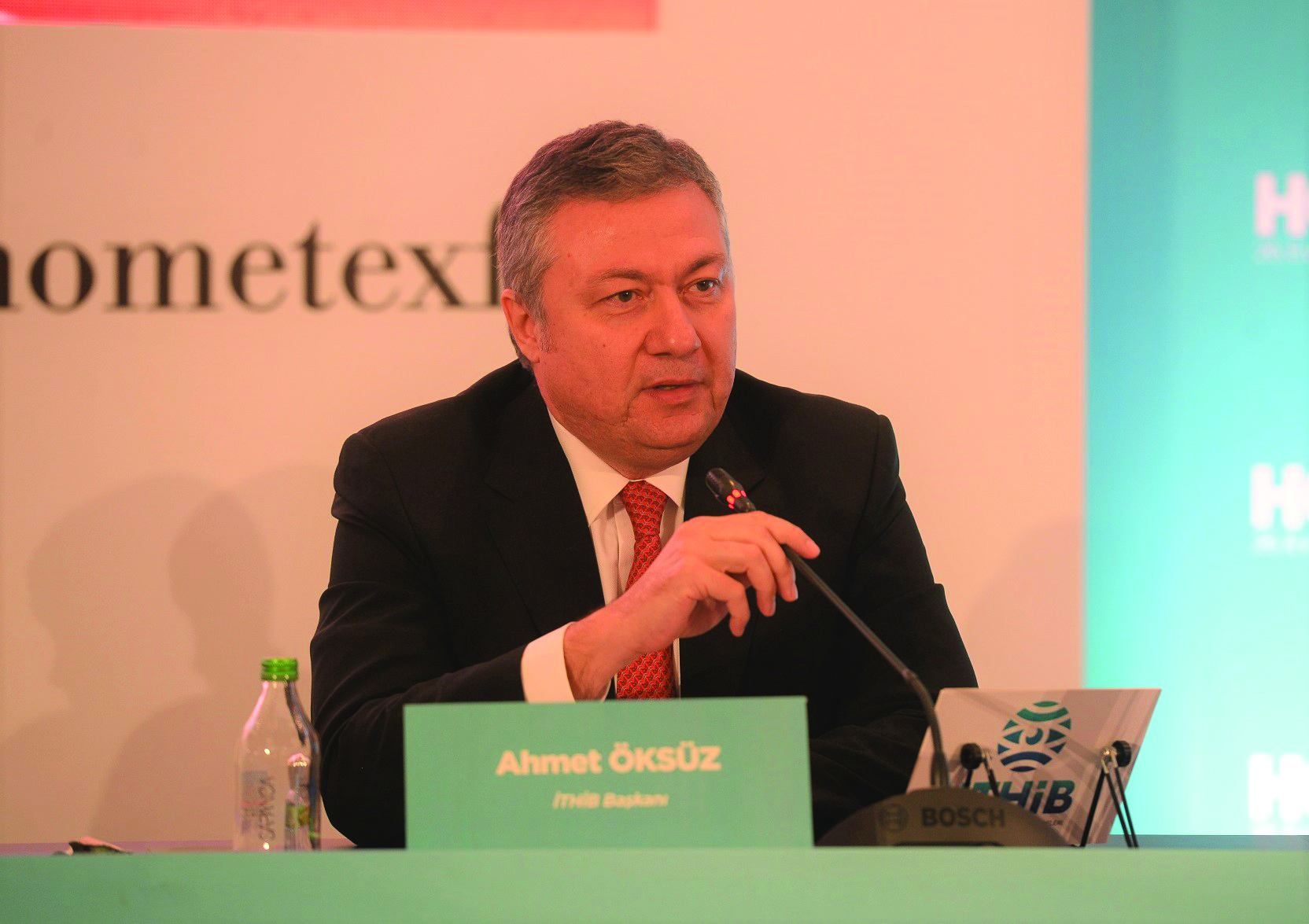 "WE ARE VERY EXCITED"
Nilüfer Çevikel, Chairman of TÜGİAD and Chairman of the Board of DOSABSİAD, stated that HOMETEX, one of the largest home textile fairs in the world, will add strength to the exports of the sector, and said "We are very excited. After a long break, we are preparing for the fair with our new name. Turkey's production power was seen by all countries in the difficult period we left behind. It is very important to be in one-to-one contact with customers by coming face to face with the same excitement at fairs again. I believe that HOMETEX will be the most important fair of the world in the future."
"A GREAT SUCCESS ACHIEVED"
Ahmet Güleç, Vice President of Istanbul Furniture, Paper and Forest Products Exporters' Association, said that Turkey has a great potential in textile. Güleç expressing that the value of Turkish textile is known in the world, said "We will achieve much greater success thanks to these fair organizations we will organize. Our fair organizations should be as successful as our textile entrepreneurs so that we can achieve the success we want. TETSIAD has achieved great success by bringing this organization to the world stage again with its business partners such as BTSO and ITO. Fairs are the best promotional organizations in the world. In this respect, HOMETEX is very important to us. I think we will see the importance of sustainable textile together here."
"WE DON'T LOOK BACK"
Recep Tanrıverdi, Chairman of the Board of Directors of Tanrıverdi Holding and one of the former Presidents of TETSİAD, thanked everyone who contributed to the organization and said "If we can entrust this fair to the next generation, we will not look back. I would like to thank ITO, TETSIAD and BTSO."
"UNITY AND SOLIDARITY IN THE INDUSTRY IS AN EXAMPL"
Sadık Şengül, Chairman of the Board of BUTTİM, stated that the unity and solidarity in the sector is an example for Turkey and said "We saw a very good example of this today. I would like to thank all our chamber of commerce presidents and especially our President İbrahim Burkay. It is because he took a great responsibility in this matter by assuming responsibility at the right time. I would like to express my gratitude to everyone working on this issue, from the lowest to the highest level."
"WE CARRIED A NEW PATH IN THE SECTOR"
Expressing that they set out with a new excitement, İTO Home Textile Committee Chairman and TETSİAD Board Member Yılmaz Söyer said "We are very excited for the HOMETEX Fair. I invite all my colleagues in the sector to the fair. Fairs are important for every sector. The annual export of the textile industry is over 3 billion dollars. I hope that we will exceed 5 billion dollars in the coming years. We are extremely happy that the figures have reached these levels. We have made a new path for ourselves in the world markets."
"TOGETHER WE ARE STRONGER"
TETSIAD Board Member Tekin Macit stated that they are preparing for a very special meeting organized on behalf of the sector and said "We have shown once again what we can do when we act together. HOMETEX is very valuable for the sector and our country. We export high value-added products. We know that we are a strong sector. Together we are stronger."
TETSIAD Board Member Nuri Baytimur stated that he believes HOMETEX will add great strength to the exports of the sector and said that the fair, reaching an exemplary vision with its infrastructure, aroused great excitement in the sector.
TETSİAD Board of Directors Financial Secretary Hüseyin Eğri wanted all sector representatives to participate and support the HOMETEX Fair.