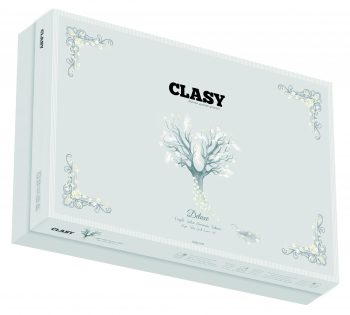 Gokhan Yeniyol, the owner of Lider Mukavva, which is active in the production of grinding boxes and covers (plastering boxes) in many sectors such as home textiles, electronics, toys, jewelry, cosmetics, shoes, gifts, glassware, chocolate & confectionery, launch, says and points out to the functionality of the raw materials by saying, "We are able to address and serve to all areas. As long as there is cardboard, we can make packaging for any sector."
Lider Mukavva offers packaging materials that can be safely used in any box where bed linen, towels, bathrobes, pique, socks and cardboard can be used. The monthly production capacity of the company is 100,000 – 150,000 pieces, which also affects the dimensions. Although the company will just start production of cylindrical boxes, it is targeting 150,000-200,000 units per month.
It offers customer satisfaction with its innovative vision, solution-oriented production approach, timely delivery and product quality in all stages from the first step to the delivery of the work going through graphic design, printing, cellophane, plastering, folding, cutting, grinding and packaging.
Aiming to be a professional solution partner for small, medium and large-scale companies, Lider Mukavva reinforces its work with the participation in Evteks and various fairs.