Due to the increasing heat during the summer days, we are searching for that gentle breeze in every corner of our homes. One of the sensitive issues, especially in scorching heat, is having quilts that keep us cool and prevent sweating. Lova Yatak, Turkey's comfortable sleep brand, creates a cool and comfortable sleeping environment in bedrooms by bringing the summer breeze to your sleep with the soft-touch "Amy Pike."
Starting the day beautifully and being able to maintain high energy levels relies on quality sleep. Comfortable beds and preferred textile products are essential for quality sleep.
Lova Yatak, the comfortable sleep brand of Turkey that gathers the admiration of consumers with its ergonomic bed designs produced using the latest technology, as well as stylish and unique home textile products, continues to beautify your living spaces.
Enhancing the sleep experience with flawless comfort
With the arrival of summer, Lova Yatak opens the doors to peaceful nights with the soft-touch "Amy Pike," which consists of a fabric blend of 60% cotton and 40% bamboo, for those who want a cool and comfortable sleep without being affected by the scorching heat in their bedrooms.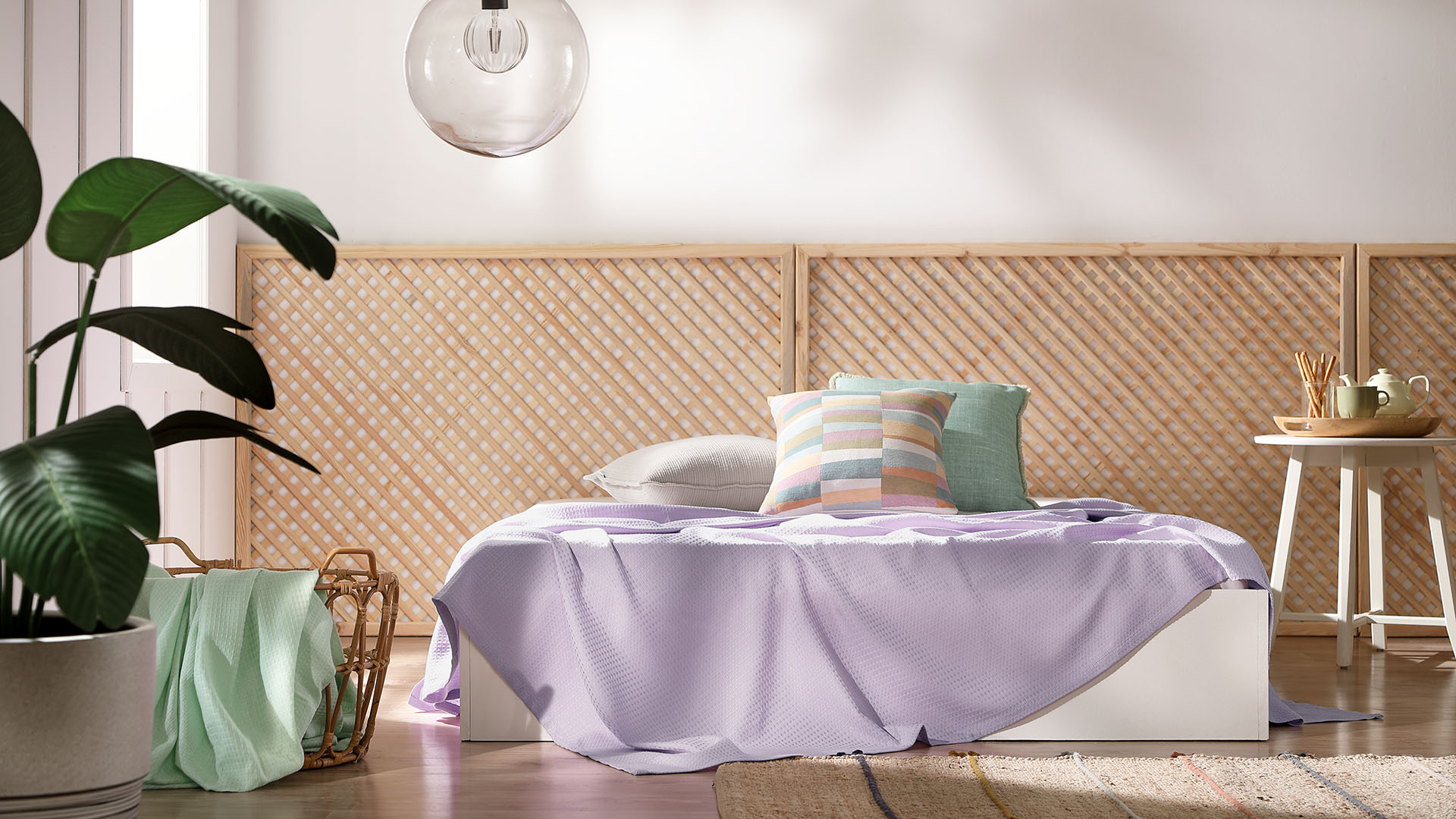 With "Amy Pike," which serves as an inspiration for comfort and happiness during sleep, you can combine elegance and comfort. "Amy Pike" promises a comfortable sleep experience in the summer months by preventing sweating with its breathable structure, thanks to the combination of bamboo and cotton fabric. It keeps the body cool with its air conditioning effect. In addition to its effective use, it adds a stylish look to the bedrooms with its modern design and brightness.
A quilt that allows the body to breathe
The soft-touch "Amy Pike" prevents waking up sweaty in the summer and prevents the disruption of your sleep, doubling your sleep comfort with its non-oppressive structure and durability. Lova Yatak, known for its constantly renewed home textile products, reflects a modern stance in its bedding textile collection with "Amy Pike," taking the sleep experience to a whole new level.