* Heimtextil Russia is the main professional platform for home and interior textile business on the Russian market
* The leading International companies on digital print have successfully presented their products at Heimtextil Russia 2017 
* Textile design is another direction, actively developed at Heimtextil Russia
The leading Russian trade fair for professionals of textile business Heimtextil Russia took place from 20 to 22 September 2017 in IEC Crocus Expo, Moscow. The exposition occupied Halls 3 and 4 in Pavilion 1. It presented 247 international exhibitors to 17 873 professional visitors from different parts of Russia. Heimtextil Russia 2017 has confirmed its status of the main business platform for the professionals of textile industry on the Russian market. It is the place where buyers can find top quality collections of home and interior textile from international manufacturers and distributors: bedroom, kitchen and bathroom textiles, window decoration and accessories, furniture upholstery and leather, textile floor coverings, carpets and sun protection systems.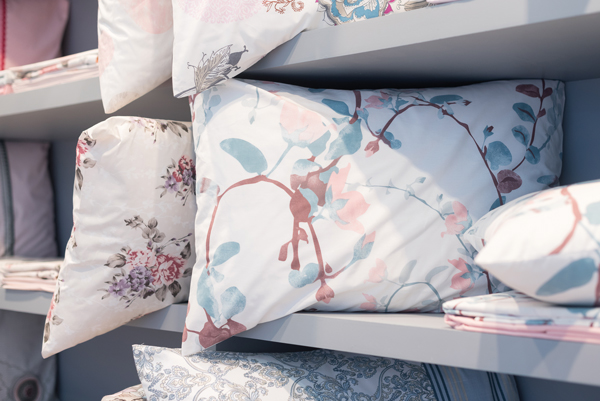 This year Heimtextil Russia took place in Moscow for the 19th time, and it included national pavilions from Germany, China, Turkey, Pakistan and Tajikistan. National pavilion from Tajikistan was a premiere at the trade fair; it featured home textile and luxurious handmade carpets.
The latest collections of home and interior textile were presented by such foreign companies as Brinkhaus (Germany),
Irisette (Germany), Hefel Textil (Austria), Safeco (France), Zermatex (Mexico), Kittrich Corporation (USA), Space Co (South Korea), Beta Weaving Factory (Thailand), Kanchi by Shobhna & Kunal Mehta (India) and many others. Participation of Gilan Textile Park (Azerbaijan), Sam Rafoat Tekstil (Uzbekistan) and national pavilion from Tajikistan witnesses renaissance of textile industry in Central Asia. The Russian companies participating in the trade fair included Mercury Forge, Eurotex, Eskar, Blinds & Curtain Rods, Teatr Tkaney, M-Tex (featuring York brand), Monolit, DM Textile, La Prima (featuring Curt & Bauer brand) and others. Also this year was remarkable for the large Russian manufacturers, taking part in Heimtextil Russia for the first time: Sima-land, Trekhgornaya manufactura, Belashoff.
Apart from the traditional product groups, Heimtextil Russia 2017 also presented its new specialized areas, that provide a valuable impetus for interior decoration and design:
Digital Print exposition, which had already been announced as a separate product group of the fair this year. It included such companies as Epson, NISSA Stensart, RussCom-Graphics, Yuan Tai Printing and others.
Contract textiles with a full range of textile products, specially designed for use in hotels, restaurants and cafes, could be found in the assortment of several Heimtextil Russia exhibitors.
Wallpaper Bar Pavilion, that features wallpaper and wall coverings.
Design Laboratory as a separate area for textile designers to present their works and find a manufacturer for their implementation.
Design Academy, that included lectures, practical workshops and seminars dedicated to textile and interior design. Anne Marie Commandeur from Stjilinstituut Amsterdam was the invited guest of the fringe programme. During the first two days of the fair she made presentations about the Heimtextil Trends 2017/2018, which are considered to be the landmark of international textile industry. And the whole fringe programme attracted a large professional audience of designers and decorators and enabled added value for knowledge exchange.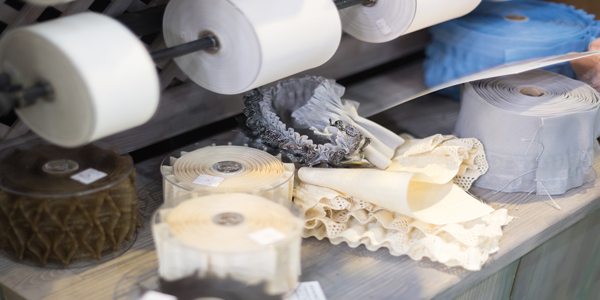 Textile design is another direction, actively developed at Heimtextil Russia
Surface design in general and textile design in particular is a young, developing industry on the Russian market. Besides, it is an integral part of textile manufacturing business. That's why it is important to promote and develop this direction in Russia and show its participants how this industry functions. One of the significant parts of the fringe programme was the annual design contest for the best collection of textile prints. Kirill Ovchinnikov became the winner of the contest, and in January 2018 he will take part as an exhibitor in International trade fair Heimtextil in Frankfurt. This contest will allow to take the industry of textile design in Russia to a new level.
Heimtextil Russia 2017 has proved its importance for further growth and development of the Russian professional textile industry. The 20th edition of Heimtextil Russia will take place on September 18-20, 2018 in IEC Crocus Expo, Moscow.
#Heimtextil, #trade, #fair